Created

04/05/2020 - 10:20

Updated

04/05/2020 - 10:21

Created

12/01/2009 - 23:12

Updated

04/03/2020 - 17:14

Created

03/25/2020 - 13:30

Updated

03/31/2020 - 10:18
Site Counter: 465,720
Unique Visitor: 42,205
Since: 10/1/07
The Gardens
What is a Healing Garden? The phrase, "healing garden" does not stress the idea of curing a person. The benefits are more related to the alleviation of stress and the abilities of the space to sooth, calm, rejuvenate or restore ones mental and emotional health. A Healing Garden is a space dedicated to providing sanctuary, allowing meditation or to inspire our innate healing qualities to arise in the garden visitor.
Healing Gardens are gaining popularity today. Throughout the ages, gardens have been an important part of human life. The great Egyptian Gardens offered protection from harsh weather conditions, as well as soothing the spirit. European Monastic gardens, or Cloister Gardens, were most likely the first type of Healing Gardens used. Monks maintained these gardens for growing medicinal plants. They actually allowed the sick to dwell in the gardens. A separate medicinal garden often grew next to their hospital buildings. With the decline of Monasticism, due to changes in the 14th and 15th century the significance of the Middle Ages /Restorative Gardens declined.
There is a trend now for large healthcare facilities to include Healing Gardens. Today, gardens offer people an escape from an often-hectic lifestyle. In a garden, the possibilities are endless and can have a variety of meanings for the person who creates it or enjoys it. The gardens symbolize the cycle of life.
In the future HCM plans on building such a garden.

Follow the Son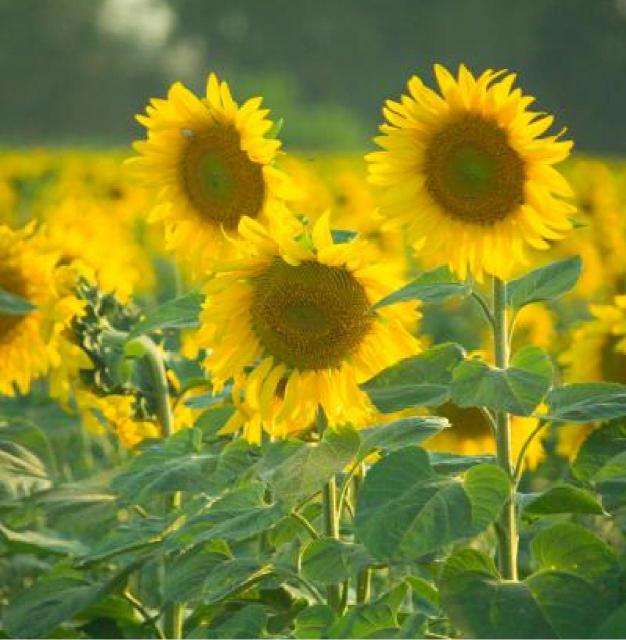 "Those who labour in the earth are the chosen people of God" Thomas Jefferson
"God almighty first planted a garden. And indeed, it is the purest of human pleasures." Francis Bacon
"We can complain because rose bushes have thorns, or rejoice because thorn bushes have roses." Abraham Lincoln